Margaret Blaustein – 2-Day Course: ARC Trauma Treatment For Children and Adolescents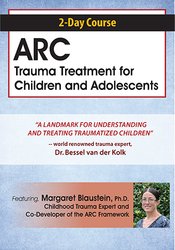 Salepage : Margaret Blaustein – 2-Day Course: ARC Trauma Treatment For Children and Adolescents
Courses Content :
Faculty:

Margaret Blaustein

Duration:

11 Hours 59 Minutes

Format:

Audio and Video

Copyright:

Oct 02, 2018
Description
Outline
THE ARC TREATMENT FRAMEWORK
Build a Foundation for Treatment
Tune into engagement

Factors that affect engagement in trauma treatment
Strategies to support child, caregiver, and provider engagement

The role of education

Tune in to the role of education in thoughtful trauma intervention

Use of routines and rhythms to build safety and support goals

Strategies to increase felt safety through predictability
Build self-regulation with daily routines
Use of structures to support treatment goals
How to Foster Attachment: Work with the Caregiver System to Build a Safe-Enough Container
Manage caregiver responses to trauma reactions

The cycle of dysregulation between child and caregiver
Tools to help caregivers to recognize their own emotions
Address feelings of helplessness, inadequacy and rejection
Approaches and techniques to teach caregivers to:

Identify their triggers
Depersonalize trauma driven behaviors
Cognitively reframe responses to trauma reactions
Use self-talk to counter self-blame
Handle "button-pushing" behavior

Attunement strategies for positive attachment

Learn the emotional language of kids who have experienced trauma
Become a "Feeling Detective" to read emotional cues
Identify child's trauma triggers and responses
5 steps to master reflective listening – help kids feel heard

The power of building effective responses in establishing secure attachment

Use attunement skills to understand behaviors
Identify the "go-to's" of behavior response
Experiment purposefully with other strategies
Regulation: Manage Out of Control Emotions and Reduce Difficult Behaviors
Identify triggers and emotional responses
Use labeling to raise awareness of feelings
How feelings show up in thoughts, behaviors and the body
Where feelings and body states come from
Modulate emotion and the body's alarm system
"Feelings Toolkit" for emotional experience tolerance
Teach kids to understand degrees of feeling
Connect children to their bodies
Understand and regulate the arousal response
Competency: Build Resilience and Establish Identity and Sense of Self
Explore relationships and build connections

Help children understand the role of relationships
Identify safe resources and healthy relationships
Approaches to develop effective communication skills

Strengthening executive functions

Ways to build problem solving and negotiation skills
Impulse control exercises

Self-identity developments

How to explore individuality
Techniques to establish positive self-recognition
Contextual aspects of self and identity
Approaches to develop future orientation

Trauma Experience Integration

Understand state-based treatment
The role of the core ARC targets in integrating traumatic experiences
Faculty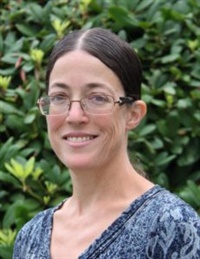 ---
Margaret E. Blaustein, Ph.D., is a practicing clinical psychologist whose career has focused on the understanding and treatment of complex childhood trauma and its sequelae. Dr. Blaustein is co-developer of the Attachment, Self-Regulation, and Competency (ARC) treatment framework (Kinniburgh & Blaustein, 2005), and co-author of the text, Treating Complex Trauma in Children and Adolescents: Fostering Resilience through Attachment, Self-Regulation, and Competency(Blaustein & Kinniburgh, 2010).
Dr. Blaustein's work has been hailed as "a landmark for understanding and treating traumatized children" by world renowned trauma expert Dr. Bessel van der Kolk, and has been embraced by over 300 agencies and/or child-serving systems in the U.S. and abroad who use the ARC framework.
She has provided extensive training and consultation to providers worldwide. Dr. Blaustein is the director of the Center for Trauma Training in Needham, MA, and is actively involved in local, regional, and national collaborative groups dedicated to the empathic, respectful, and effective provision of services to this population.
Speaker Disclosures:
Financial: Margaret Blaustein is the director of training and education at the Trauma Center in Boston. She is an author and receives royalties from Guilford Publications.
Nonfinancial:  Margaret Blaustein has no relevant nonfinancial relationship to disclose.
---