Sharon A, Koches, CPCU, RPLU, AAI, AU, ITP | Joni Fairbrother – E & O – Commercial Liability Coverage Gaps and How To Fill Them – Part II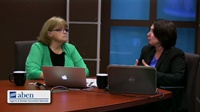 Salepage : Sharon A, Koches, CPCU, RPLU, AAI, AU, ITP | Joni Fairbrother – E & O – Commercial Liability Coverage Gaps and How To Fill Them – Part II
Courses Content :
This course is Part 1 of 2 (3 hrs each) in this E&O module – As of January 1, 2020  3 hours of content must be taken to qualify for the 10% E&O premium discount!
Errors and omissions by an insurance producer can be extremely costly and damaging to the producer's professional reputation. This course is designed to help insurance agents and brokers prevent many types of errors and omissions involving commercial liability insurance. The verb prevent is used here in the risk management sense. Loss prevention seeks to reduce the frequency or likelihood of claims. Complete avoidance is impossible. An agent or broker who has handled everything properly, following every guideline within this course, may still be sued for some alleged error or omission. However, the producer who successfully completes this course is less likely to be charged with an error or omission and will probably be better able to defend himself or herself against these allegations.
Learning Objectives
On completion of this course and Part I, the student should be able to recognize and prevent many of the problems associated with selling and servicing
commercial general liability insurance,

commercial auto insurance,

workers compensation and employers liability insurance, and

commercial excess and umbrella policies.
Sharon Koches, owner/consultant of Managing Performance, LLC is an Insurance Educator, consultant and industry resource.  She is also a consultant for Agency Management Resource Group and serves on the National CPCU Society Leadership Council.
Sharon was Vice President of Insurance Operations & Technical Affairs at the Independent Insurance Agents of North Carolina (IIANC). A member of the Senior Management Team, responsibilities included technical affairs, management of IIANC's Errors & Omissions Program, Group Insurance Program, Market Access Program and the insurance operations for the North Carolina Association of Insurance Agents (NCAIA), an affiliated corporation of IIANC which is responsible for placing the insurance coverage for the State of North Carolina, including state agencies, departments and universities.  In addition she was responsible for special projects, creating and instructing educational courses and symposiums, and consulting on agency procedures and technical issues.
Prior to that, Sharon was with The Institutes (previously the American Institute for CPCU/ and the Insurance Institute of America) serving as a sales executive in the Southern Region, as well as liaison to the Independent Insurance Agents and Brokers of America (IIABA).
Sharon was an account manager, a field underwriting/production position, for Selective Insurance Company's Alternative Market/Large Accounts Department (SRM). Her other positions at Selective included specialty lines account manager and agency management specialist (small/middle market field underwriting/production). She also handled Casualty Facultative Reinsurance.